Wakefield
Opening times
Monday to Friday
8.00am - 5.30pm
Saturday
8.00am - 12.00pm
Your local branch in
Wakefield
Welcome to the Wakefield branch of Arrow Self Drive, located on Caldervale Road in Wakefield, West Yorkshire. We pride ourselves on offering all our business customers a great service with competitive prices and a wide selection of cars and vans for hire. Our rental tariffs are extremely flexible and designed to suit all your business needs. We can offer one day hire or longer-term hire as well as business fleet management services. Our Wakefield branch has workshop facilities enabling us to carry out all servicing and repairs on site.
Contact one of our friendly team led by Wakefield Branch Manager, Graeme Lloyd, for more information on our Wakefield self-drive vehicle hire services.
Get in touch with our team in
Wakefield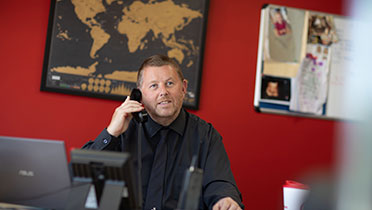 Looking for a quote?
Complete our quick online quote form with an overview of what you require and we'll come back to you with a quote.
Rental Guide & FAQs
We aim to make the vehicle rental process as simple as possible. If you have any questions, either give us a call or check our rental guides.
Our branches
With branches across Yorkshire and over 2000 vehicles on fleet, you're never too far from an Arrow branch.